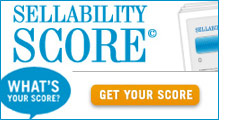 Do you think it's possible to grow the value of your business by up to 71%?
Discuss this with one of our financial advisors, and together, we will map out a strategy for achieving this score. Starting with just a few questions about your business, the resulting score report will serve as our guide for helping you innovate how you do business towards tangible growth.
With the proven expertise of our financial advisors in tax strategies, compliance, and preparation; as well as in succession planning, accounting, consulting, and assurance.
Backed by these insights into your business' financial health, we can also provide you with valuation, loss quantification, and supporting expert reports through our partners at Valuation Support Partners Ltd. (VSP Ltd.). Apart from a wide range of businesses and industries, our financial solutions also support the needs of legal communities.
At HSM, you can count on us to deliver intelligent and practical solutions to resolve today's financial issues and plan for a better financial outlook tomorrow and in the years to come.
We figured out long ago that the best measure of our own success is the success of our clients. Join us as we celebrate 50 years of teamwork with clients, our own team, and industry partners, and the next 50 with strong financial futures.
Want to learn about the challenges and opportunities that the current digital economy presents to you and your business, beginning today, and well into the future?
Get in touch
with one of our partners or principals to start.